Church of the Dormition, Jerusalem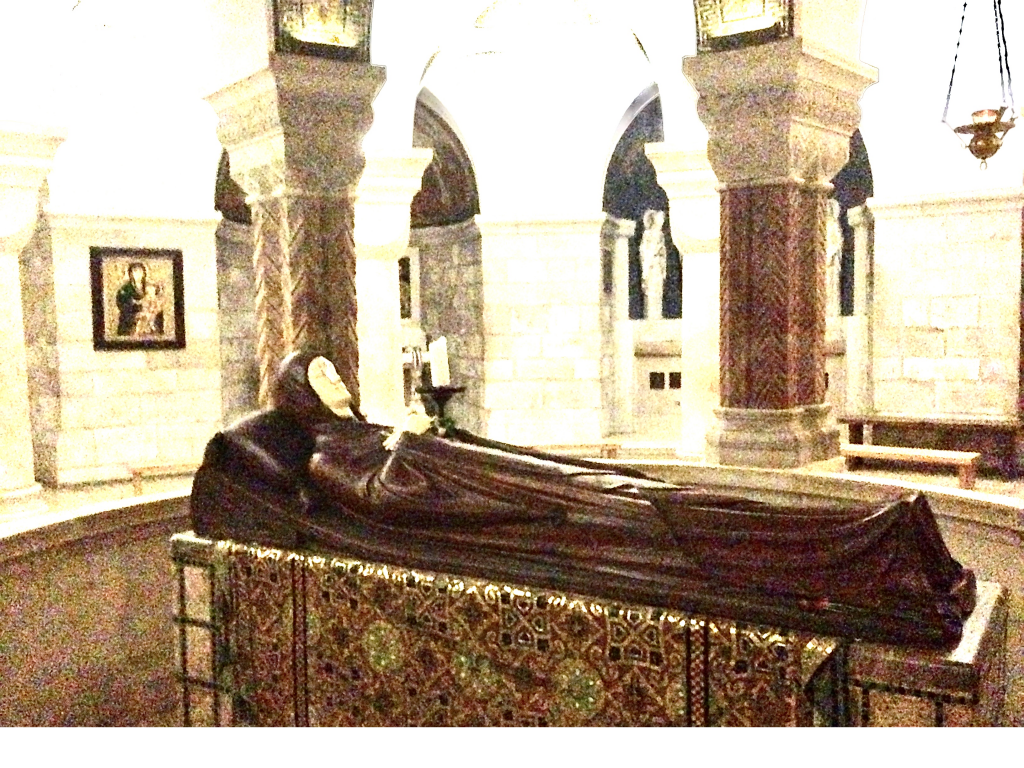 The Church of the Dormition is located on Mt Zion. It is built at the location said since ancient times to be the place where St Mary died, and where the Assumption occurred.
A beautiful and larger-than-life wood carving of St Mary lies peacefully in a chapel in the lower level.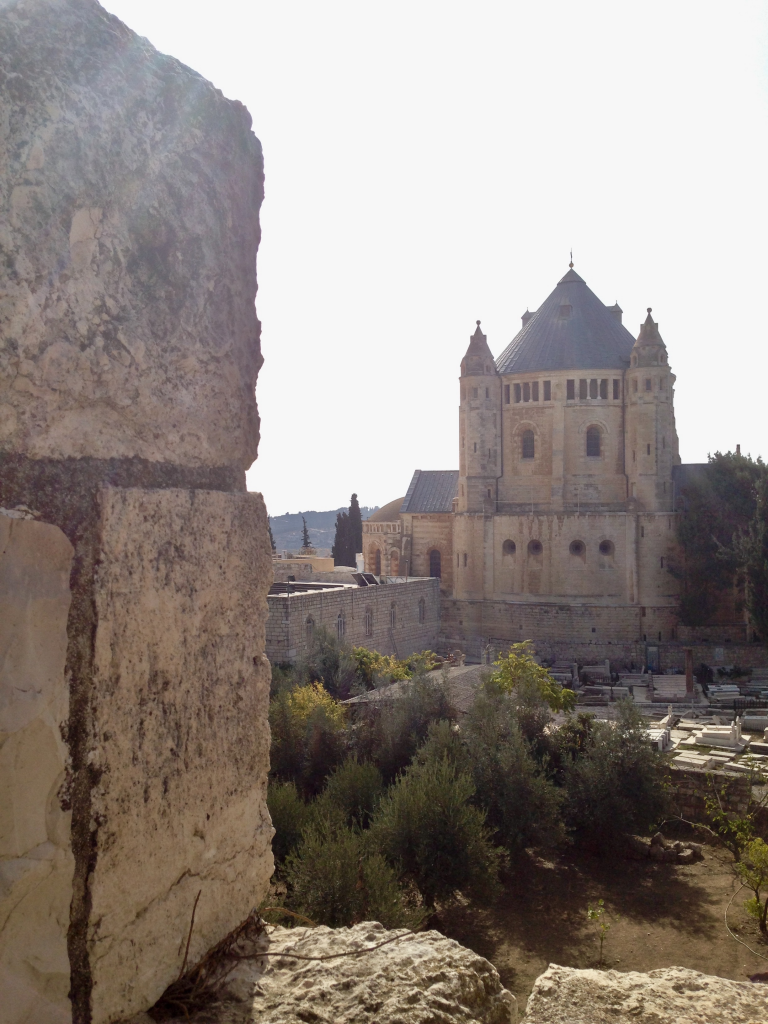 By the 5th century AD, there was record of three large churches atop Mt Zion, one of them being devoted to the Dormition and Assumption of St Mary. They were destroyed in the 7th century by Persians. Hundreds of years later, the another church was built for St Mary atop the ruins, and that church too was later destroyed.
The property on Mt Zion for the current church was a gift from the Sultan of the Ottoman Empire to the Kaiser of Germany in 1898, who turned it over to the Catholic Church, which built the church that now stands in the sacred place.
The photo at left shows the Church of the Dormition, completed in 1910, as see from a segment of the ancient wall which surrounds the Old City of Jerusalem.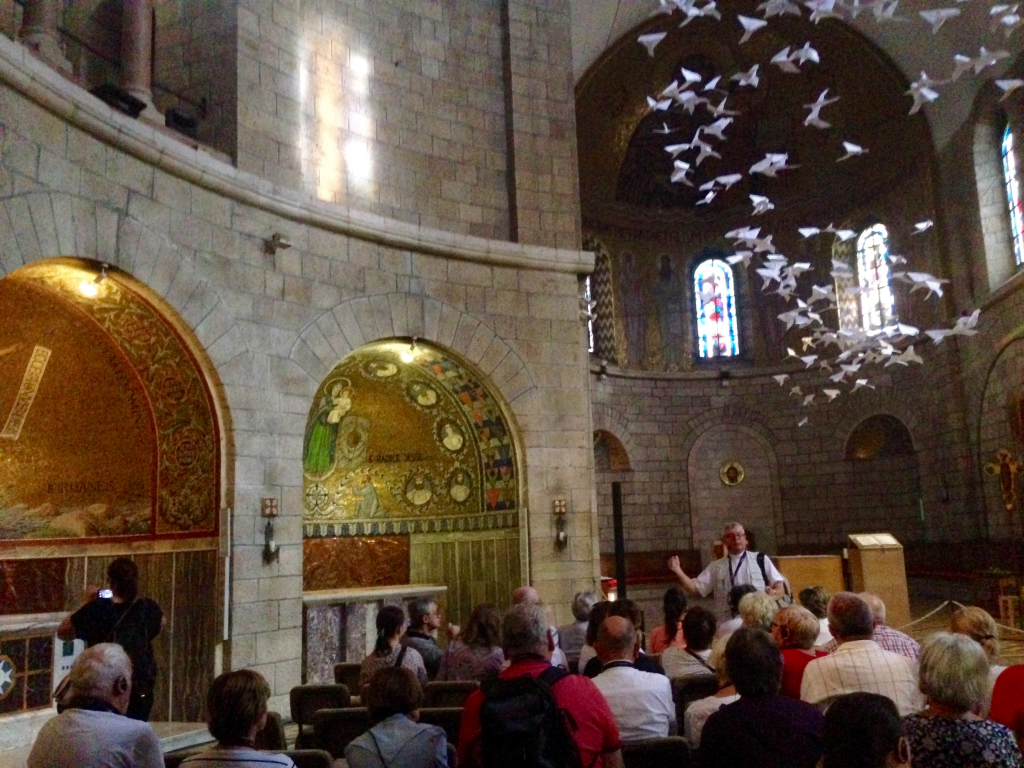 Below: A mosaic of St Mary and Jesus, one of many styles of art depicting St Mary in the Church of Dormition.
Below: A mosaic of St Mary and Jesus, one of many styles of art depicting St Mary in the Church of Dormition.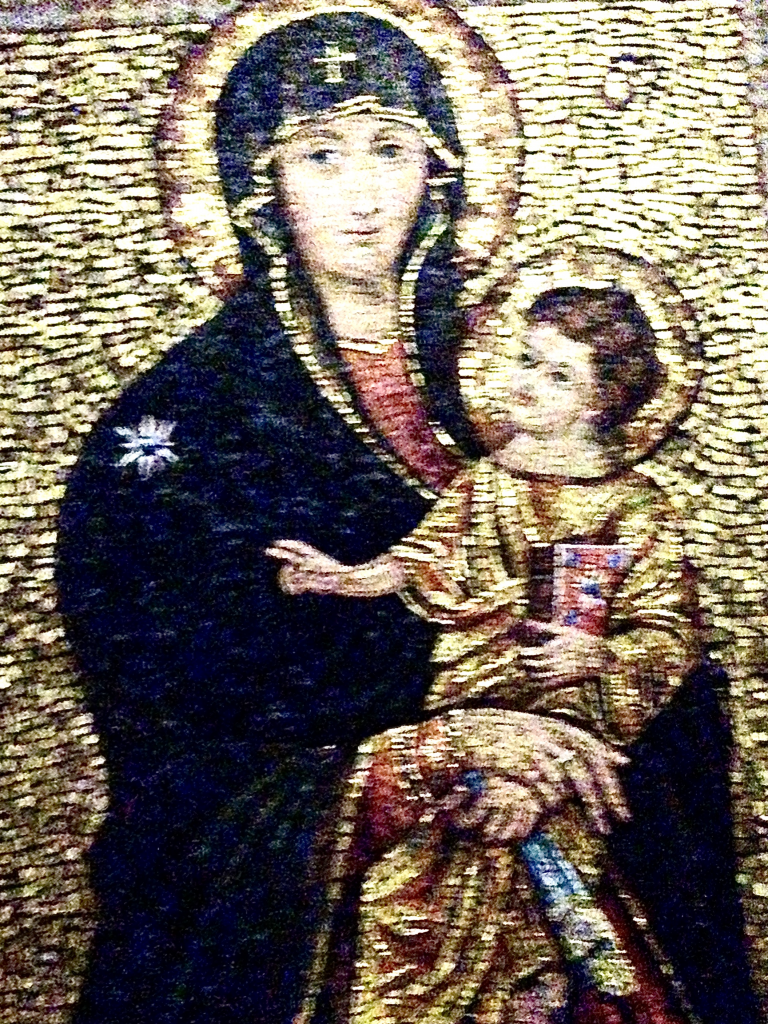 Above: Photo of the main sanctuary of the Church of the Dormition. At the time this photo was taken, there was a cascade of doves made from folded paper, suspended by strings from the high dome of the ceiling.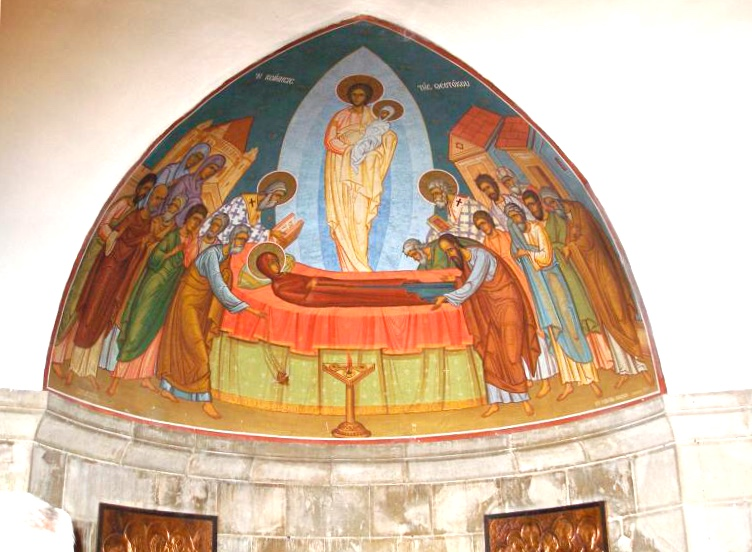 Left: photo of Byzantine icon depicting the Dormition of St Mary. Surrounded by the Apostles and women who attended to St Mary, the figure of Jesus stands beside the body of his beloved mother; in his arms he hold a small child-sized figure wrapped in a funeral shroud: this represents the soul of St Mary, tenderly held by Jesus.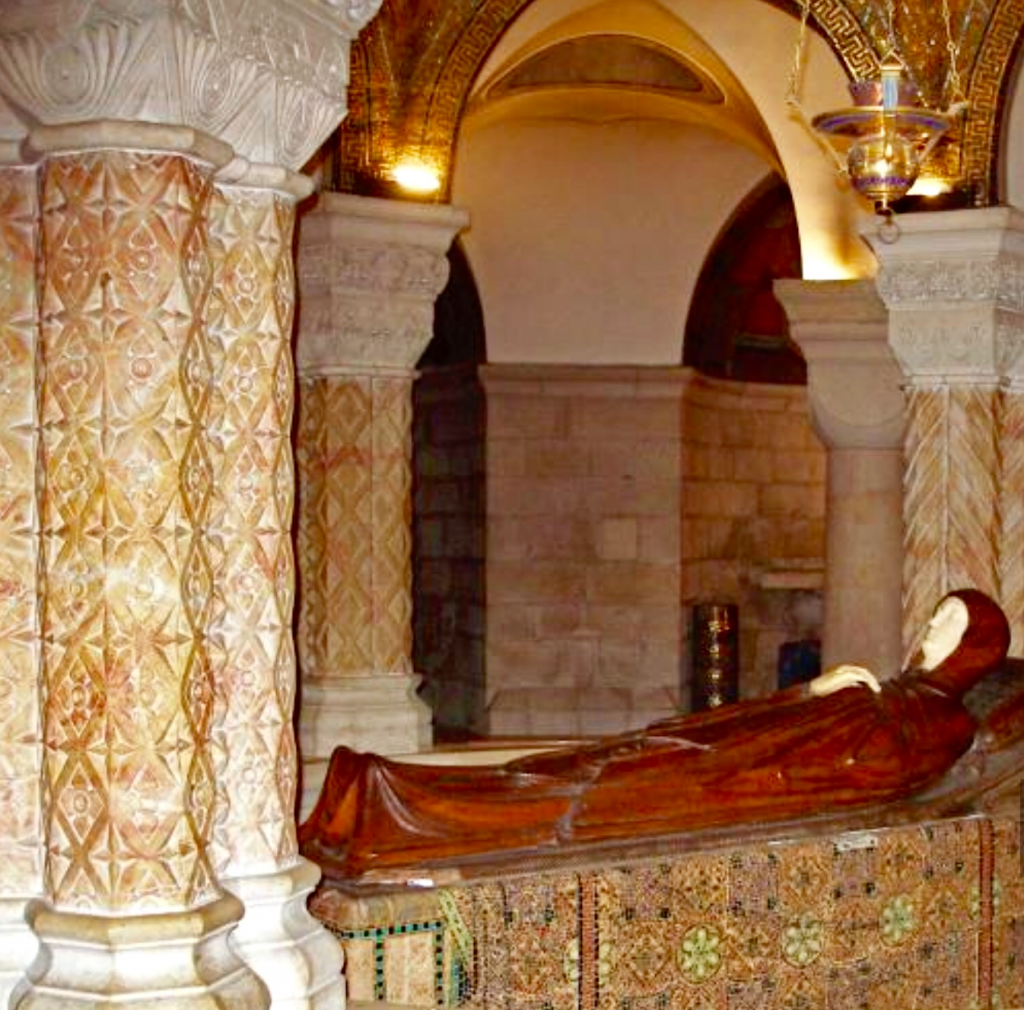 "Dormition" means Sleep, and is used as a euphemism for a peaceful death.
Perhaps almost as the Apostles and St Mary's attendants saw their beloved lady in her final moments, the magnificent carved cherry wood with the face and hand carved from ivory, lies in peaceful repose, as did St Mary as angels came to carry her body to heaven. May the intercessions and prayers of the Virgin Saint Mary always be for us, and Glory be to God forever and ever, Amen.